Fissure or 'Baadi Bawaseer' (ANAL Fissure)
Fissure – a crack :
It is longitudinal crack in the long axis of lower and canal
Common people call it BADI BAWASEER OR GUDCHEER
MAIN FEATURES:
Pain in Anal area, which increases after passing stool
Agonizing pain, patient prefers to remain constipated rather than going through the agony.
Bleeding- stools are streaked with blood or Sometime blood driping.
Constipation – pain is either initiated or aggravated with the passing stool, tendency to defer going to stool, so constipation.
Burning sensation at the anal opening
Swelling – A large sentinel tag cause painful external swelling
Urinary symptoms – some patients may develop retention, dysuria or increased frequency.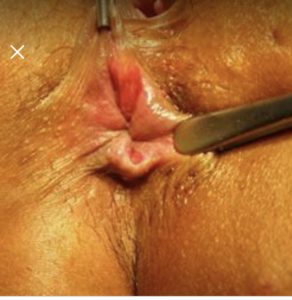 Multiple anal fissure with well-marked sentinal pile seen on simple inspection of the anal region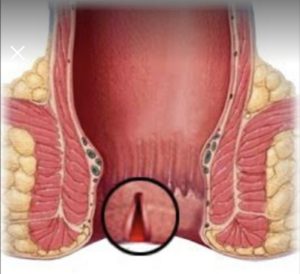 A more superficial anal fissure without sentinal tag